Photos on 25-Year Achievements of ICC-Angkor on Display in Siem Reap
AKP Phnom Penh, December 03, 2018 --
The Authority for the Protection and Management of Angkor and the Region of Siem Reap (APSARA) has been displaying photos on 25-year achievements of International Coordination Committee for the Safeguarding and Development of the Historic Site of Angkor (ICC-Angkor).
The photo exhibition, which began since Nov. 28 and will last until Dec. 12, 2018, takes place at a public park in Siem Reap provincial city.
The two-week-long event, aiming at celebrating the 25th founding anniversary of ICC-Angkor, is open for the public for free of charge and has attracted many national and international tourists.
The expo showcases the ICC-Angkor's work activities and major achievements in the past 25 years in conserving and developing the Angkor Archeological Site.
The Royal Government of Cambodia will organise an event to commemorate the 25th founding anniversary of the ICC-Angkor on Dec. 4-5, 2018. The event's opening ceremony will be presided over by Prime Minister Samdech Akka Moha Sena Padei Techo Hun Sen while the closing ceremony by His Majesty Norodom Sihamoni, King of Cambodia.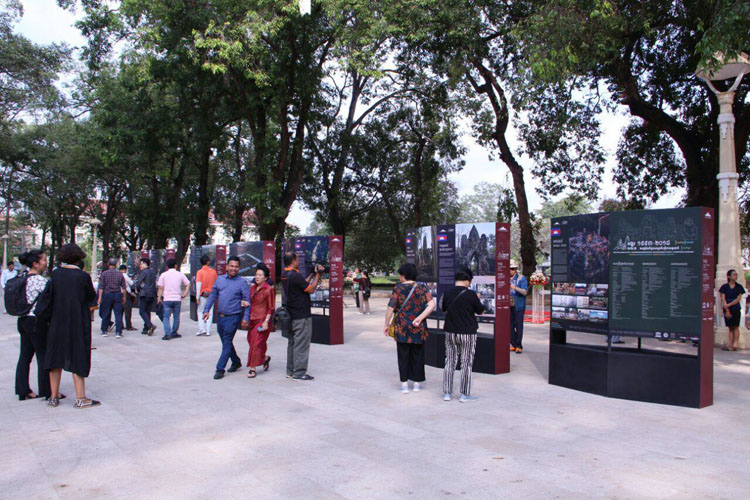 (Photo: Khuth Sao)
Article in Khmer by Khuth Sao
Article in English by So Sophavy