Samdech Heng Samrin: Dec. 2 is a Historical Fact
AKP Phnom Penh, December 02, 2018 --
Dec. 2 is a historical fact that no force cannot distort, forget, and destroy, underlined Samdech Akka Moha Ponhea Chakrei Heng Samrin, Chairman of the Solidarity Front for the Development of the Cambodian Motherland (SFDCM) at a mass meeting commemorating the 40th founding anniversary of SFDCM held in Snuol district, Kratie province this morning.
History is not a writing, but something that is true and undeniable, added Samdech Heng Samrin, stressing that SFDCM, formerly known as United Front for the National Salvation of Kampuchea, has gained support from people from across the country, especially the great, timely and effective support from voluntary Vietnamese soldiers, and succeeded in liberating Cambodia from the Khmer Rouge genocidal regime and in bringing full peace, stability and development in all domains to the country thanks to the Win Win policy set forth by Prime Minister Samdech Akka Moha Sena Padei Techo Hun Sen.
Since its establishment on Dec. 2, 1978 in Choeung Klou village, Pi Thnou commune, Snuol district, Kratie province, SFDCM has become a great solidarity force and a historical mirror for the Cambodian national society, said Samdech Heng Samrin, also President of the National Assembly.
He therefore appealed to the youths who are the country's future leaders to well preserve peace earned with blood and tears by the older generation, to continue the spirit of solidarity and learn from the older generations' heroism and sacrifice for the nation, motherland and people.
Peace is a key foundation to ensure the progress of democracy and human rights as well as sustainable development, equity, happiness and honour of the Cambodian people, he said.
Samdech Heng Samrin took the opportunity to thank all friendly countries and peace- and justice-loving people for their full support for the cause of national salvation of Cambodia.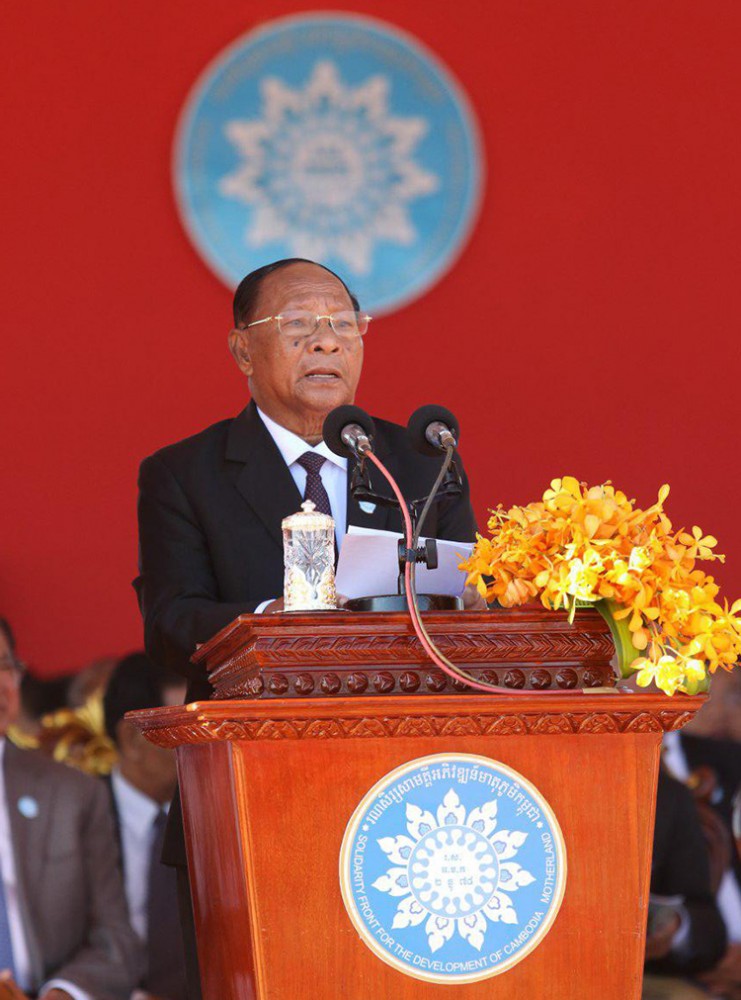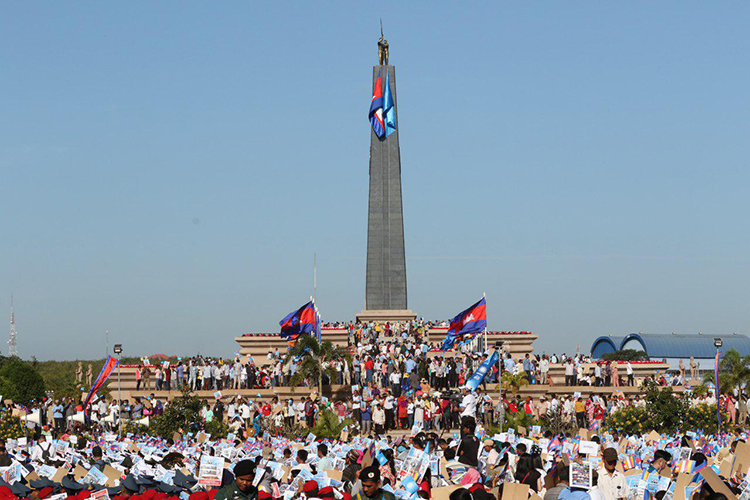 (Photo: Khem Sovannara)
Article in Khmer by Un Rithy
Article in English by C. Nika