Cambodia, GGGI Speak Highly of Their Partnership
AKP Phnom Penh, November 29, 2018 --
Cambodian Minister of Environment H.E. Say Samal received here yesterday visiting Ms. Jenny Hyeon Kim, Deputy Director General of the Global Green Growth Institute (GGGI).
According to the Ministry of Environment's news release, in the meeting, both sides lauded the good partnership between the ministry and GGGI​ in improving sustainable living and boosting green economy in Cambodia's context.
H.E. Say Samal encouraged GGGI to continue its cooperation with the ministry's expert officials, mainly in establishing a model sustainable city in Cambodia, gathering resources from different sources and promoting the participation of private sector in environmental protection and sustainable development.
For her part, Ms. Jenny Hyeon Kim said through boosting the green concept in industry, Cambodia would create some 500,000 green jobs in the future, in the fields of garment, food industry and so on.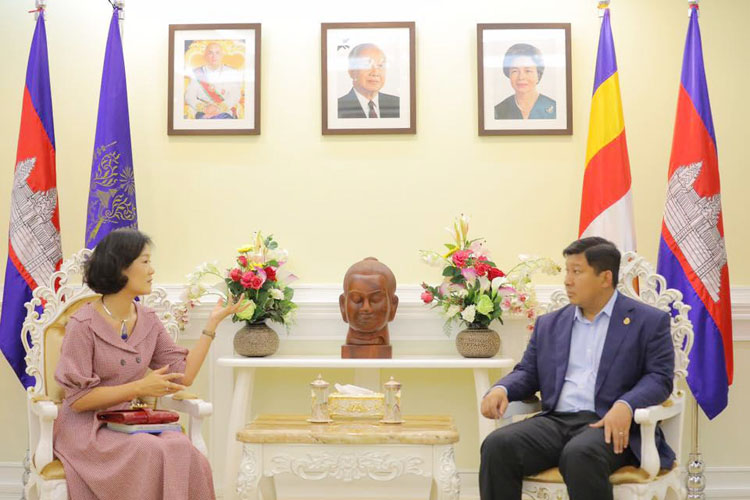 By C. Nika