Lkhon Khol Wat Svay Andet Inscribed on Urgent Safeguarding List of Intangible Heritage
AKP Phnom Penh, November 28, 2018 --
Lkhon Khol Wat Svay Andet of Cambodia has just been inscribed on the List of Intangible Cultural Heritage in Need of Urgent Safeguarding, in the thirteenth session of the Intergovernmental Committee for the Safeguarding of the Intangible Cultural Heritage taking place in Port Louis, Republic of Mauritius.
This is another great pride for Cambodia resulted from the efforts of the Royal Government of Cambodia under the wise leadership of Prime Minister Samdech Akka Moha Sena Padei Techo Hun Sen, said the Ministry of Culture and Fine Arts in an announcement issued this afternoon.
Lkhon Khol Wat Svay Andet is practised in one community surrounding a Buddhist monastery, Wat Svay Andet – located about 10km east of Phnom Penh on the Mekong River – and is performed by men wearing masks to the accompaniment of a traditional orchestra and melodious recitation. The specific aim is to propitiate the Neak Ta (guardian spirits of a place and its people), thereby protecting and bringing prosperity to the community, its lands and harvest. When Lkhon Khol is performed, spirit mediums are present and facilitate interactions between the Neak Ta, performers and villagers. When the spirits are satisfied with the performance, villagers are blessed by them; otherwise, the dancers stop, the music continues, and the audience falls silent and carefully listens to the spirits. Lkhon Khol is performed for ritual purposes, mostly linked to the cycle of rice farming and the needs of farming communities. The practice is transmitted orally within the community, and the Head Monk and retired primary school principal recently initiated additional weekend classes and started writing down scripts for selected episodes. After generations of transmission, however, several factors now threaten the viability of the element, including environmental factors, insufficient resources, economic migration from the community and a fourteen-year break in transmission from 1970 to 1984 due to the war and the Khmer Rouge regime.
Other Cambodian heritages registered so far on the World Heritage List include the Historic Site of Angkor inscribed as a World Heritage Site in 1992, Preah Reach Troap Dance (Royal Ballet) and Lakhon Sbek Thom (big shadow puppet) proclaimed masterpieces of Oral and Intangible Heritage of Humanity, respectively in 2003 and 2005, the 11th-century Preah Vihear Temple listed as a World Heritage Site in 2008, Teanh Prot (tug-of-war), a popular recreational game, named an Intangible Cultural Heritage of Humanity in 2015, Chapei Dang Veng, a Cambodian two-stringed, long-necked guitar, inscribed on the List of Intangible Cultural Heritage in Need of Urgent Safeguarding in 2016, and Sambor Prei Kuk temple complex registered as a World Heritage Site in 2017.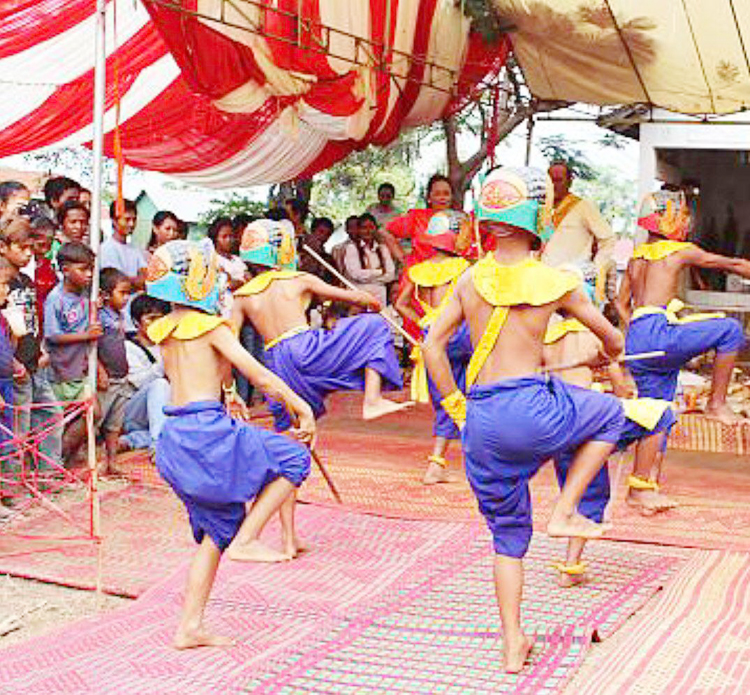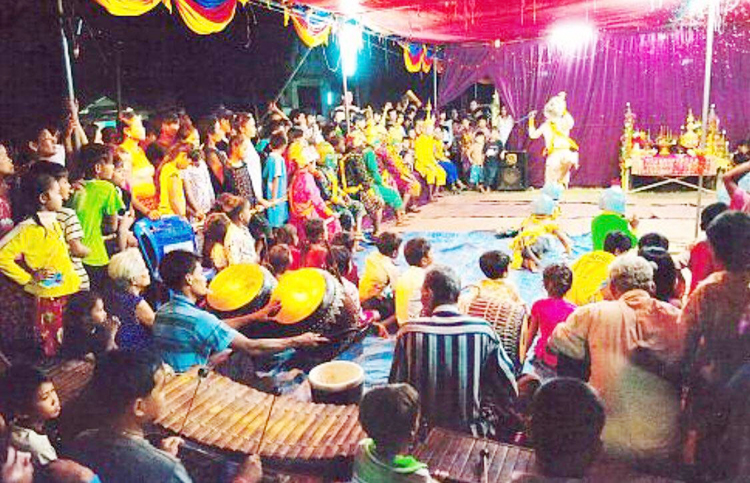 (Photo: Ministry of Culture and Fine Arts)
By C. Nika