Ministry of Health: Three Kinds of Tetraodontidae Are Very Poisonous
AKP Phnom Penh, February 21, 2019 --
Ministry of Health of Cambodia released here yesterday three species of Tetraodontidae (pufferfish) that are found to be poisonous.
Among the ten species of Tetraodontidae recorded in Cambodia, three - Tetraodon cochinchinensis, Monotrete leiurus, and Tetraodon fluviatilis - are very poisonous, it underlined.
Since 2017, five people were killed among 40 who fell ill after eating these above-said species of Tetraodontidae in different locations in the country.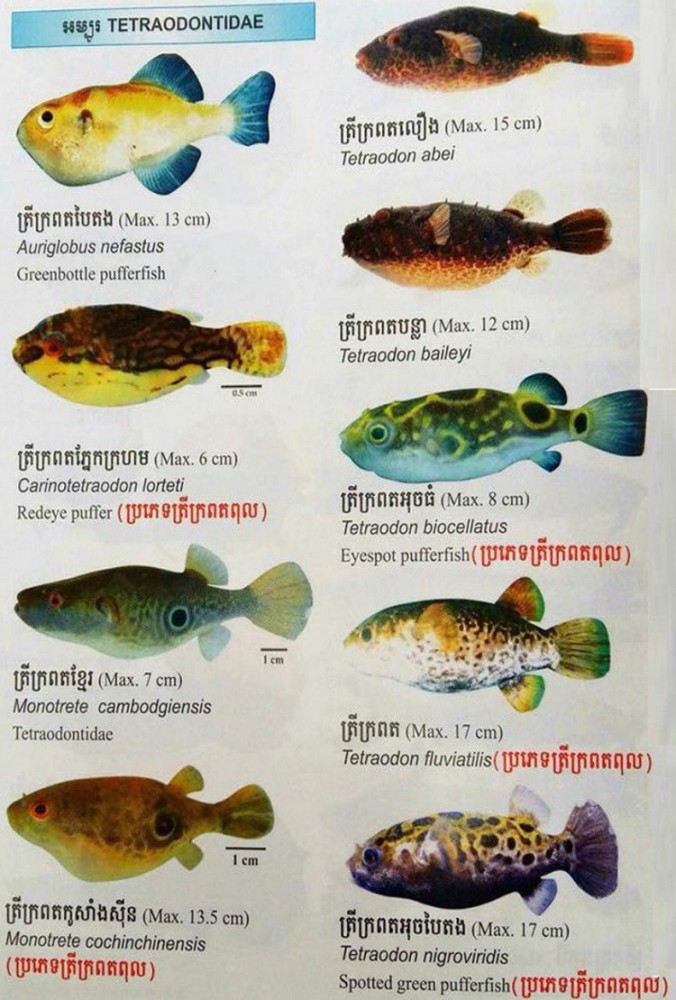 (Photo: Ministry of Health)
By Korm Heng