Cambodia's Longan Fruit Export Targets China
AKP Phnom Penh, May 21, 2020 --
Cambodia has planned to export longan to China, expanding the market for the fruit from the current Thai market.
Longan is potential for both local market and export to Thailand and the drying facility for the fruit has already been built, said H.E. Thou Phea, Deputy Governor of Pailin province.
Speaking at a press conference held here on May 20 at the Office of the Council of Ministers, H.E. Thou Phea said that longan plantations in the province provide a total yield of about 6,000 tonnes per year.
The fruit is now exported to only Thailand and the next market is China, which is considered as a potential market for Cambodia's longan fruit, he said.
"The silo already exists and is owned by Chinese investor and we have planned to export to China, but it was disrupted due to the COVID-19 outbreak," H.E. Thou Phea said. "We hope that after recovery from the COVID-19 crisis, the longan export to China will be made."
Palin is renowned for its agricultural products, particularly longan fruit, known as Pailin longan, besides cassava and maize.

There are also commercial longan plantations in Battambang and Banteay Meanchey provinces.
Named "Mien" in Khmer language, the longan – known in Cantonese as 'dragon eye' – resembles an eyeball when its fruit is shelled. The fruit is sweet, juicy and succulent.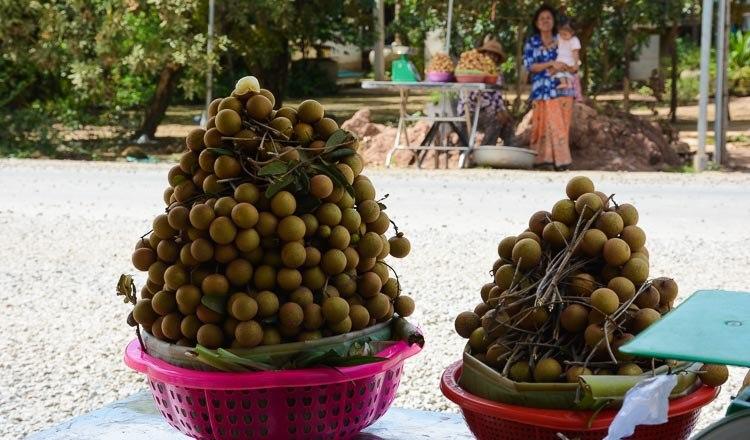 By Chea Vannak