Logo-Mascot for SEA Games 2023 Discussed
AKP Phnom Penh, May 01, 2020 --

Cambodian SEA Games Organising Committee (CAMSOC) has convened a meeting to examine selected logo-mascot for SEA Games 2023.

The meeting took place recently here in Phnom Penh under the chairmanship of H.E. Thong Khon, Minister of Tourism and CAMSOC's Permanent Vice President, with the participation of experts, concerned officials and other stakeholders.

Following the meeting, H.E. Vath Chamroeun, Secretary General of the National Olympic Committee of Cambodia (NOCC) updated that the meeting discussed comprehensively on selected logo-mascot apparently taking the shape of "Rabbit".

In August 2019, the committee organised the competition of SEA Games 2023's logo-mascot around the shape of "Rabbit", continued the secretary general, adding that now the committee have identified the best one.

The logo-mascot appearance reflects Cambodian culture and identity, and sports sector in Southeast Asian region, emphasised H.E. Vath Chamroeun.

The committee will organise the last meeting with Samdech Pichey Sena Tea Banh, President of CAMSOC, to formalise the logo-mascot along with slogan and motto in order to submit for final review and decision of Prime Minister Samdech Techo Hun Sen.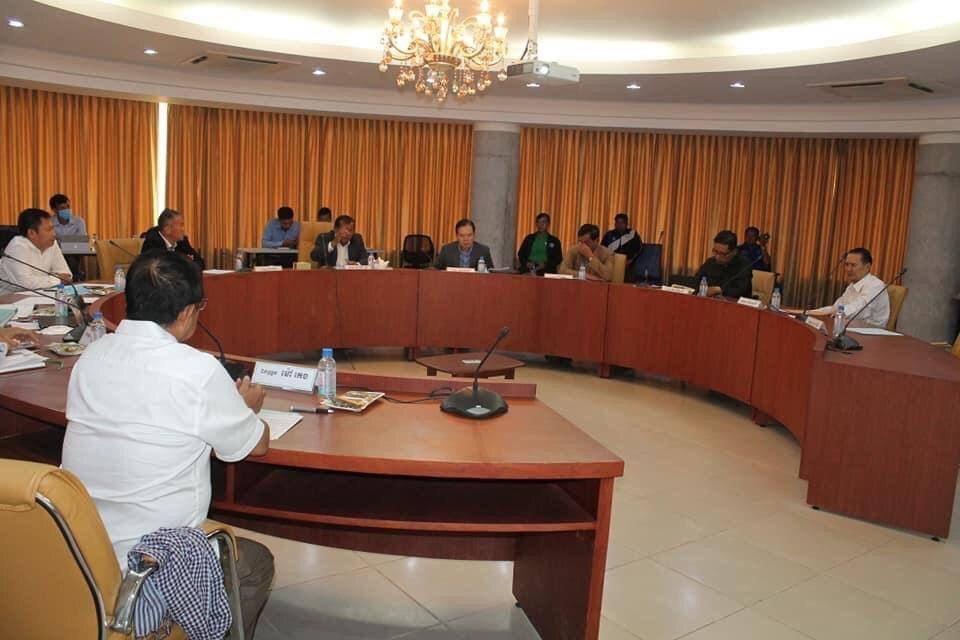 Article in Khmer by Heng Nalin
Article in English by Lim Nary