Cambodia Taekwondo Reveals Confidence for SEA Games 2023  
AKP Phnom Penh, September 23, 2020 --

ITF Taekwondo Federation of Cambodia has affirmed that it will not disappoint the Royal Government of Cambodia, especially Cambodian Prime Minister Samdech Akka Moha Sena Padei Techo Hun Sen, for the 32nd SEA Games hosted by Cambodia in 2023.

The commitment was underlined by H.E. Keo Remy, Minister attached to the Prime Minister and Chairman of ITF Taekwondo Federation of Cambodia, in the opening ceremony of the federation's Judges and Arbitrators Training at the National Olympic Stadium here in Phnom Penh early this week.

H.E. Keo Remy spoke highly of the capacity of Cambodian judges, arbitrators and Taekwondo athletes in preparation for the competition.

To be run by national and international experts, the six-day training is attended by some 30 judge and arbitrator trainees from 11 provinces and capital across Cambodia.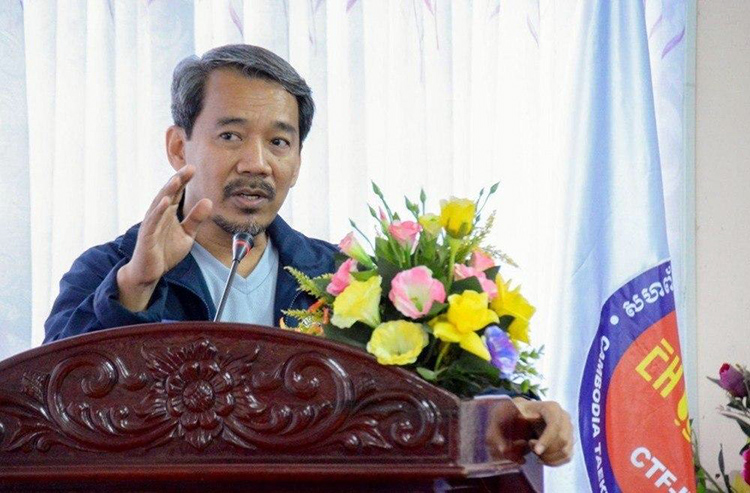 Article in Khmer by Heng Nalin
Article in Khmer by Lim Nary