NPA to Continue to Support Cambodia in Mine Clearance
AKP Phnom Penh, September 22, 2020 --
The Norwegian government and people have been committed to continue assisting the Royal Government of Cambodia (RGC) through Norwegian People's Aid (NPA) in humanitarian mine clearance in line with the RGC's goal of mine-free country by 2025.
The commitment was highlighted by Ms. Portia Stratton, Programme Manager of NPA in Cambodia, while paying here on Monday a courtesy call on Cambodian Senior Minister and Vice-President of Cambodian Mine Action and Victim Assistance Authority (CMAA) H.E. Ly Thuch.
Ms. Portia Stratton also spoke highly of the RGC's strong will and clear goal in resolving the explosive remnants of war (ERW) issue in the country.
H.E. Ly Thuch expressed his gratitude to NPA for its active contribution to mine clearance activities, national capacity building and training of mine detection dogs in Cambodia.
H.E. Senior Minister briefed his guest on the efforts of the RGC in setting forth clear vision and strategic plan as stated in the National Mine Action Strategy 2018-2025.
H.E. Ly Thuch took the opportunity to send his condolence message over the loss of Briton "Luke" Atkinson and Australian Trent Lee, two NPA's bomb specialists, in the Solomon Islands by recent fatal bomb blast, to Ms. Henriette Westhrin, NPA's Secretary General through Ms. Portia Stratton.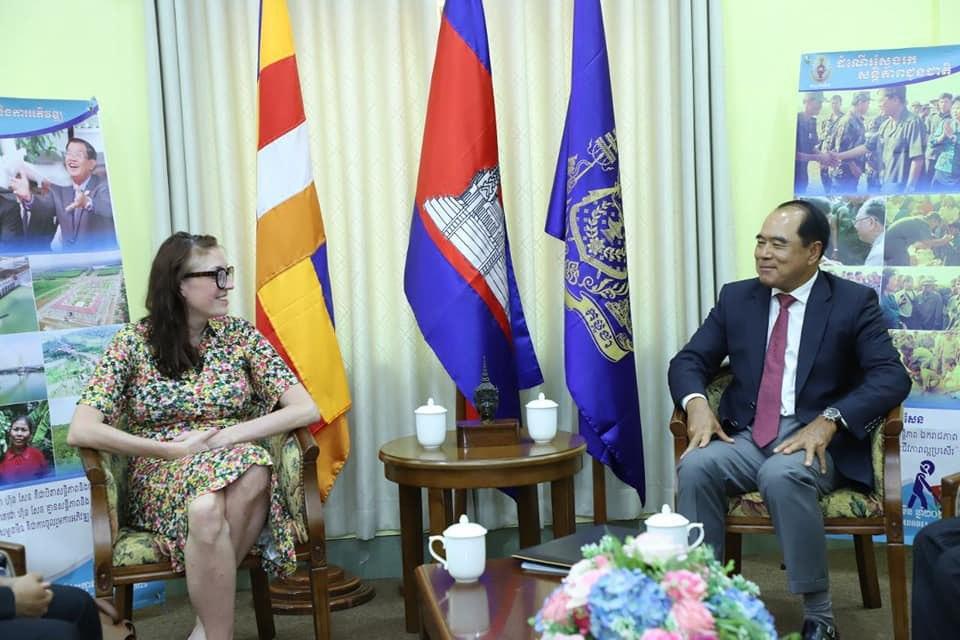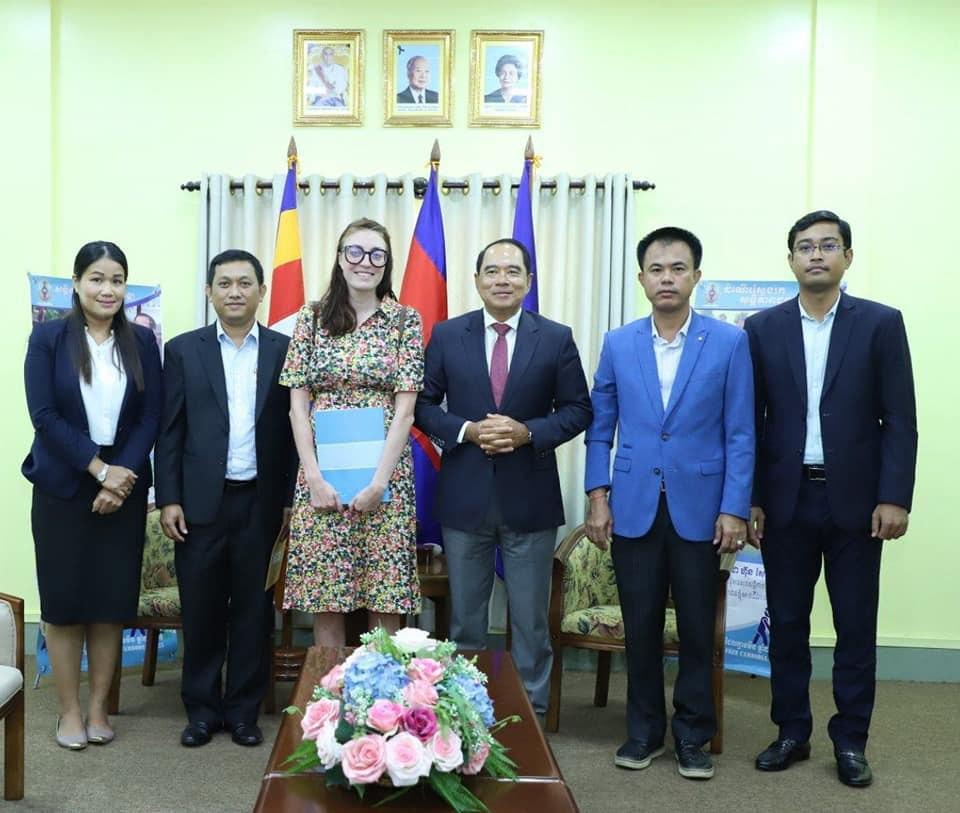 (Photo: CMAA)
By C. Nika