Cambodia to Launch 1,000 Days Countdown to 2023 SEA Games This Week
AKP Phnom Penh, August 04, 2020 --
Cambodian SEA Games Organising Committee (CAMSOC) has set Aug. 7 as the commencing day for the 1,000 day countdown to 2023 SEA Games to be hosted by the country.
The date will also mark the announcement of logo-mascot winners for ASEAN Para Games 2023 and 2023 SEA Games.
Samdech Pichey Sena Tea Banh, Deputy Prime Minister, Minister of National Defence and President of CAMSOC will chair the official launching of the Aug. 7 commencement.
H.E. Thong Khon, Minister of Tourism and Vice President of CAMSOC, senior officials of the committee and other relevant delegates will also join the event.
The 2023 SEA Games and Para Games 2023 will be organised under the motto "Sports Live in Peace", and Cambodia will host those games from May 5 to 17, 2023 and from June 1 to 10, 2023 respectively.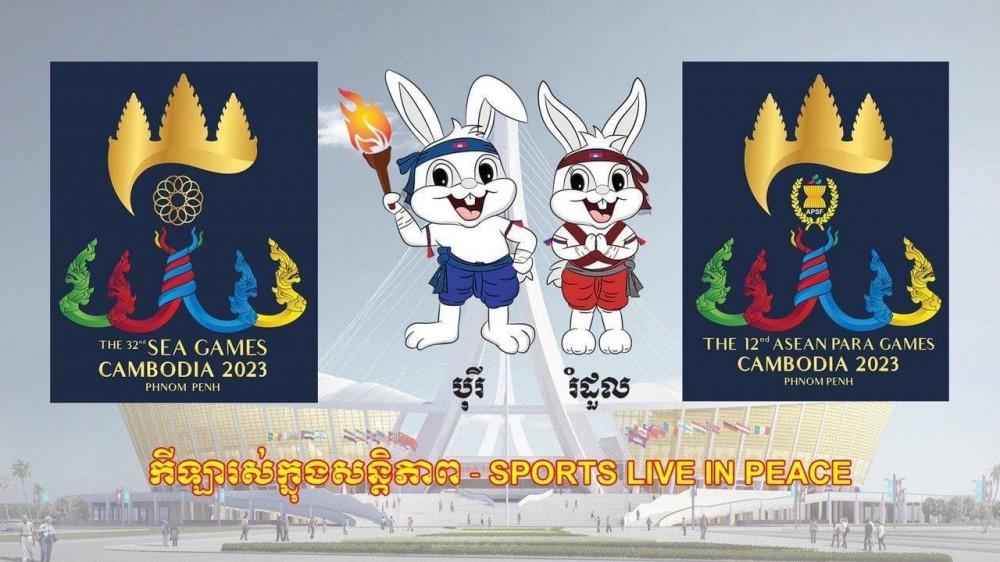 By Lim Nary