Cambodia Exports 140,000 Tons of Banana in First Half
AKP Phnom Penh, July 20, 2020 --
Cambodia exported 140,000 tonnes of fresh bananas to foreign markets in the first half of this year and China is the main market for the country's bananas.
Figures from the Ministry of Commerce showed that from January to June this year, some US$68 million were earned from fresh banana exports.
Currently, nine companies are certified to be eligible to export bananas to China market, according to the ministry.
Beside China, it added, Cambodia's fresh bananas were shipped to the EU, Asian and Oceanian countries.
Regarding the export of yellow bananas, H.E. Pan Sorasak, Minister of Commerce, has urged all concerned parties to respect the hygienic standards to ensure both quality and safety for consumers so as to maintain the growth of export volume.
H.E. Pan Sorasak made the remarks while paying a visit to Longmate Agriculture Co., Ltd., a banana farm in Chhouk district, Kampot province on July 17.
Last year, Cambodia exported 150,000 tonnes of fresh bananas abroad, earning US$59 million.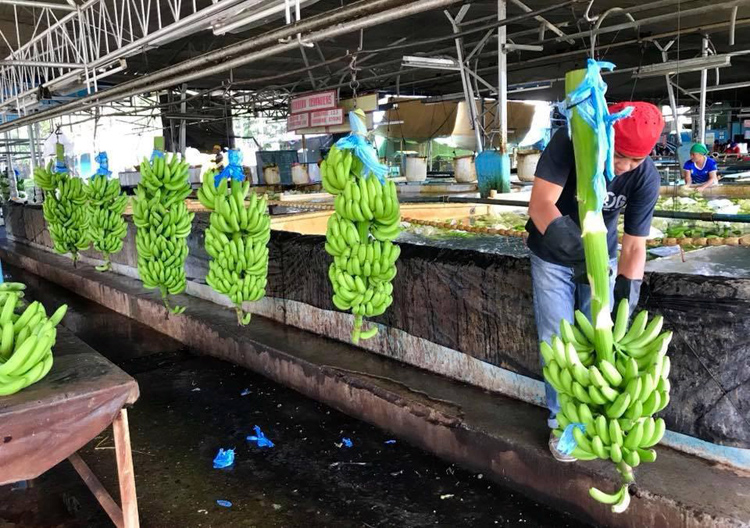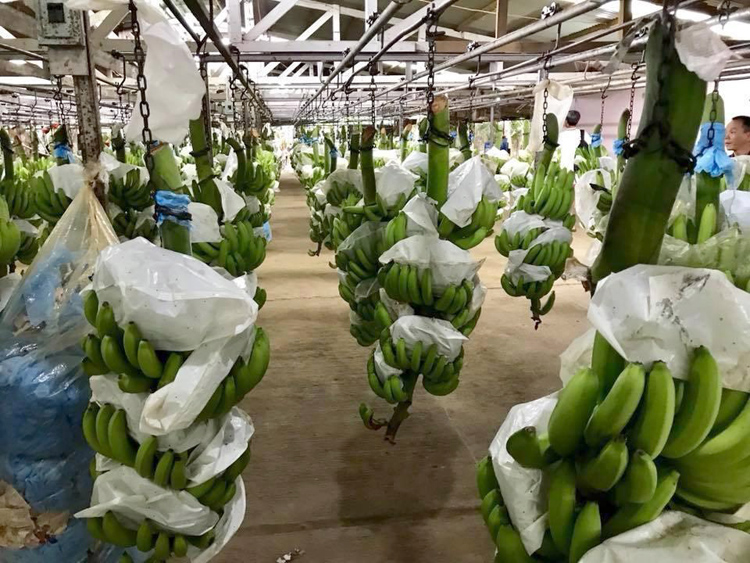 ​​​​​​​​​​​​​​​ (Photo: Ministry of Agriculture)
By Chea Vannak