Cambodia Is One of the Last Habitats of Green Peafowl
AKP Phnom Penh, December 24, 2018 --
Green peafowl, one of the endanger birds or animals in the world, continued to be discovered in Cambodia, especially in the northeastern part of Cambodia, affirmed Cambodian Journal of Natural History.

This bird has undergone a rapid decline across Southeast Asia as a consequence of habitat loss and hunting and is listed as Endangered, but largest remaining population likely occurs in northeastern Cambodia, it added.
"Conservation of the species in this region should therefore be a priority, yet significant knowledge gaps remain. These included an inadequate understanding of peafowl ecology, the absence of population baselines for many sites across the species' range and insufficient methods to assess ecology and population size," it underlined.
According to the same source, the first assessment and abundance estimate of green peafowl is at Siem Pang Wildlife Sanctuary. In that protected area, during a research between February and April 2015, 375 vocalisations attributed to 49 calling males were detected during 176 listening station survey periods, providing an estimate of 1.7 males/km2 (95% CI= 1.08–2.66) in riverine habitat, nearly five times higher than the estimate of 0.35 males/km2 (95%CI=0.21–0.59) in non-riverine habitat. Peafowl density was also higher further from human settlements, it added.
This suggests that the green peafowl population in the wildlife sanctuary may be threatened by human disturbance and that future conservation actions should prioritise protection of riverine habitat. It estimated the abundance of green peafowl in Siem Pang Wildlife Sanctuary at 574 birds (95% CI=349–1,203) and suggest the site is a national stronghold for the species.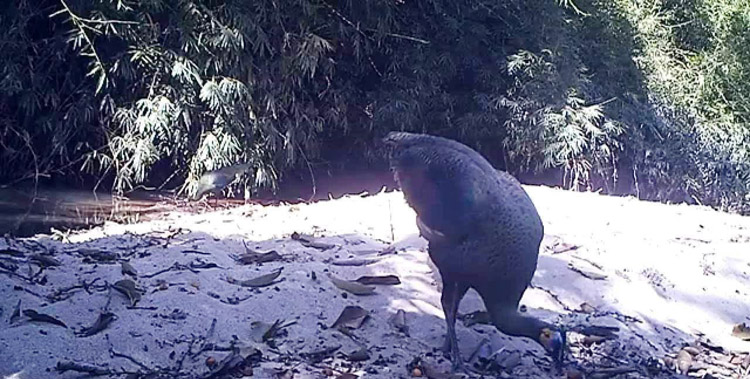 (Photo: BirdLife)
By Khan Sophirom