Cambodian People Commemorate the National Day of Remembrance
AKP Phnom Penh, May 20, 2019 --
Cambodian people across the nation today mark the National Day of Remembrance with religious ceremonies to wish for peace for the soul of victims who died during the Khmer Rouge regime from 1975 to 1979.
Prime Minister Samdech Akka Moha Sena Padei Techo Hun Sen sent a message to his compatriots on the occasion of the National Day of Remembrance, recalling the event's aim and appealing for contribution to maintaining peace and preventing the return of war and genocidal regime.

"This May 20 is the 'National Day of Remembrance' which commemorates the victims and the suffering caused by the Pol Pot regime (April 17, 1979-January 7, 1979)," said the Premier in a Facebook post this morning.
The main aim of this event is to commemorate and pay homage as well as pray for the soul of more than 3 million victims of this atrocious regime to rest in peace, he underlined.
Most Cambodians know well the bitter tragedy during nearly three decades of civil war, massacre, forced evictions and forced labour with no rest, no medicine, not enough food, no freedom, no democracy, and even the right to life, a fundamental right since birth, added Samdech Techo Hun Sen.
Nowadays, after the country is in peace, the people live happily with their respective families and have jobs and careers according to their competences and preferences with decent living standard, he said.
Peace has given every citizen the opportunity to build a better family, community and nation, continued the Prime Minister, calling on his compatriots to maintain peace and prevent the return of war and genocidal regime to Cambodia.
In Phnom Penh, the commemoration took place here this morning at Choeung Ek Killing Field where there were religious ceremony, a stage of drama to recall the past atrocities, and food offering to Buddhist monks.
May 20 is a historical day of Cambodia which marked and incurved in the heart of Cambodian people the barbarous atrocities committed by the Khmer Rouge regime against its own people.
Choeung Ek Killing Field is located in the southwestern outskirt of Phnom Penh where there are 129 graves in total. Most of the victims were sent from the S-21 prison known as the Museum of Genocide.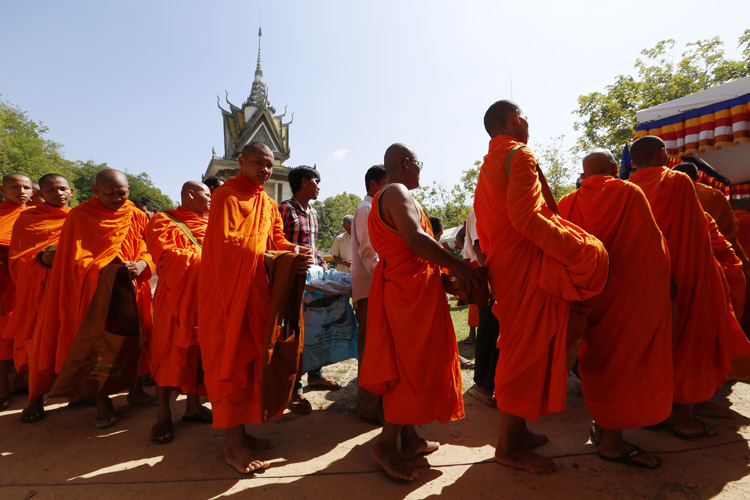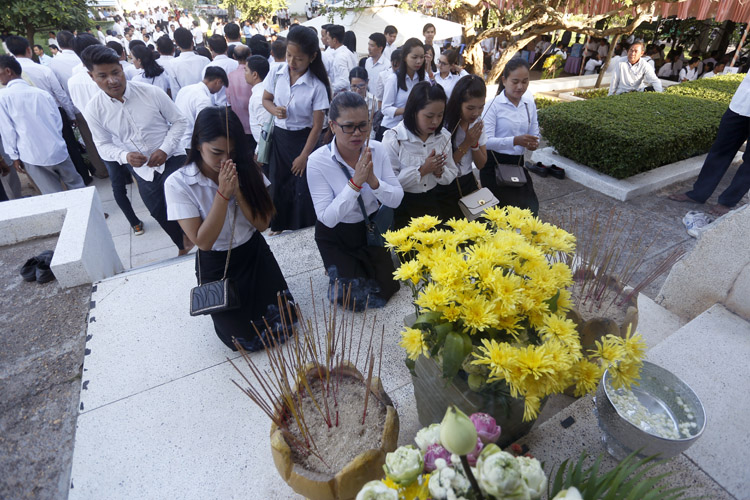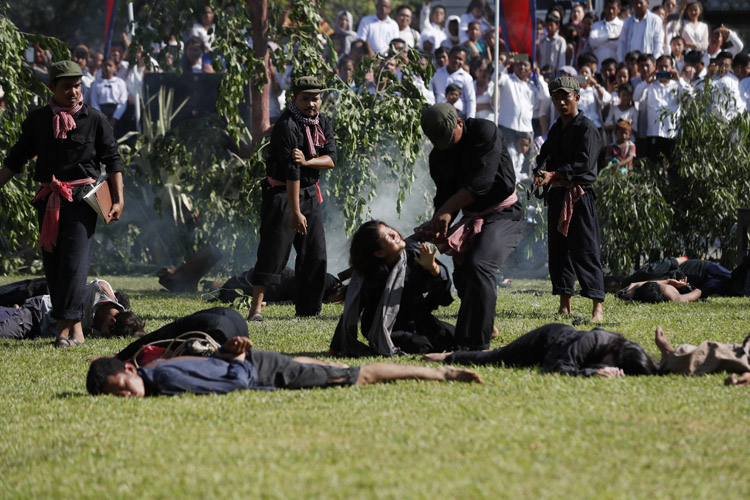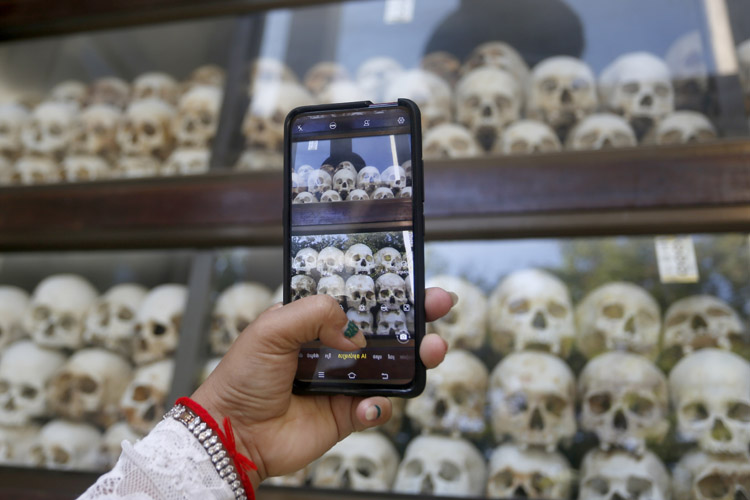 By Khan Sophirom